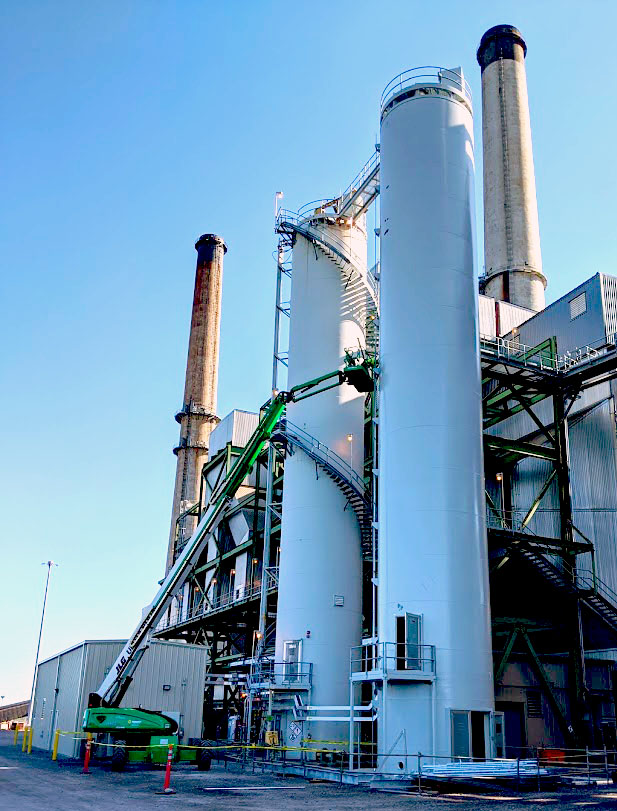 Mesa's Power Generation group was contracted by a large electric utility company to support the installation of a Hydrated Lime Injection System (HLI) for a 924 MW coal-fired electric generating facility located in Florida.  HLI is a controlled method of mitigating SO2 and SO3 emissions by injecting powdered hydrated lime sorbent directly into a utility's ductwork.  Key equipment arrived on site prior to the start of design which presented challenges to the project schedule, requiring our multi-discipline team to provide 10 separate design packages to avoid construction delays or hold points.  Mesa's scope of work included a site walkdown, a laser scan with a 3D model, specifications and drawings for a pre-engineered metal building, as-built construction drawings, and all balance of plant systems.
About Mesa Associates, Inc.
Mesa is a woman/minority-owned full-service multi-discipline engineering, procurement, and construction management firm specializing in providing engineering services for the commercial, government, industrial, municipal, and electric utility industry. Mesa is currently providing over $180M of engineering services to 13 of the top 15 utilities across the United States. Our growth is a result of delivering quality projects and value to our clients with unparalleled customer service. We differentiate ourselves by saying we are Large Enough to Perform, Small Enough to Care.