established in 1988​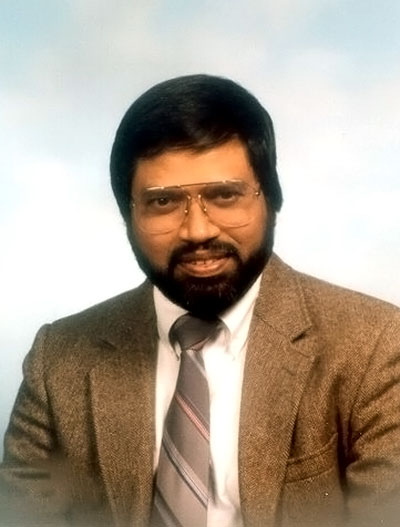 History
Mesa Associates, Inc. founder, Chandrashekhar "Shekhar" Savant, received a bachelor's degree of civil engineering from the Indian Institute of Technology. In 1976, after working as an engineer for eight years, Shekhar left his home in Bombay, India and came to the United States. Finding work as a dishwasher in a restaurant allowed Shekhar to support himself until he could continue his education. Once the restaurant owner discovered he was a civil engineer, the owner allowed Shekhar to design an extension to the restaurant; thus began Shekhar's engineering career in the United States. Shekhar's wife, Ranjana, joined him in the U.S. eight months later.
After receiving a master's degree in civil engineering from the University of West Virginia, Shekhar and his family moved several times with various jobs until 1987 when they settled in Madison, Alabama, a suburb of Huntsville. Shekhar had carried a dream for several years to have a multi-disciplined engineering firm that would ultimately become international in scope and reputation. Together, he and Ranjana talked about having a company that would be distinctly unique – not only in the way the company would treat clients, but perhaps more importantly, in the way it would treat its employees. Shekhar and Ranjana made a decision in 1988 to charter Mesa Associates, Inc. While performing engineering services for industrial clients in the Huntsville-Decatur area during the early years of the company, the Savants decided to pursue work in the electric utility market – a decision that ultimately lead to the success of Mesa.
The spring of 1994 brought tragedy to the Savant family and the company with Shekhar's sudden and unexpected passing. Ranjana, with the support of the Mesa employees, kept Shekhar's dream alive. Today, Ms. Savant, President and CEO, manages the multi-discipline family of companies that has grown to more than 850 employees and 18 offices in the U.S. We have continued to deal fairly and equitably with both clients and employees as we increased sales and improved profitability. Mesa continues to build strong, long-term relations with our clients by conducting ourselves with honesty and integrity. A reflection of the way Mesa treats our employees is their dedication and the personal interest each one takes in making the company successful. Our employees are Associates and are considered part of an extended family, the "Mesa Family". Caring for our employees and their families was part of the original dream and continues to live on at Mesa.
Philosophy
Mesa has never believed that our status should be the reason our clients provide us with business opportunities, despite being a minority, woman-owned business. Our philosophy is to provide the highest quality service that is on time at the best value to our clients. We work hard to understand our client's requirements and needs to ensure that we satisfy our client and do the job right the first time. It is our goal to continue this high standard of quality performance and achievement and is made possible by the dedication, expertise, and teamwork of our employees.
Mesa continuously competes and successfully outperforms our competition on large and small projects. Our success is predicated upon the execution of our work utilizing a management strategy that focuses on the simple philosophy of planning the work and working the plan. We like to say we are large enough to perform and small enough to care.
Mesa was at one time a small, woman, and minority owned business. We have grown into a large business as a result of the small business contracting plans of larger businesses. We know the importance of using small and diverse businesses and offering them the opportunity to grow, as Mesa has. Our Corporate Diversity Plan is updated annually and details responsibilities, goals, and the activities needed to achieve those goals.
Vision​
Mesa's vision is to be a family oriented company that is recognized as a valued and trusted partner. This Vision Statement extends to our associates, our suppliers, and our customers. When you join the Mesa team, you become a part of this vision while sharing in the many benefits that it offers. As you consider Mesa, we hope that you'll consider how you can help us extend this vision to more associates, more suppliers and more customers.
Mesa Family of Companies
At Mesa, we pride ourselves in being a one-stop-shop for our clients. We do this through our family of companies that include Mesa Associates, Mesa Technologies, and Mesa Technical Services. While each company has a specific area of focus, our family of companies work together to provide seamless solutions for our clients. Core services for each legal entity follow.
Engineering/Design Services, 3D Modeling, UAV Inspection, and Laser Scanning
Machinery Design/Fabrication, Process Skids Design/Fabrication, and Electrical/Control Panel Fabrication
Temporary and Part-time Personnel on an As-needed Basis